Title:
Turn Me On
Created by:
Ru_salki99 (aka Druantia)
Music:
The Prodigy - Smack My Bitch Up vs Dirty Old Ann
Summary:
This is probably my guilty pleasure - Blade/Hannibal King. And as hot as they are, there appears to be very little to no Blade/King related creations out there. So I give you this.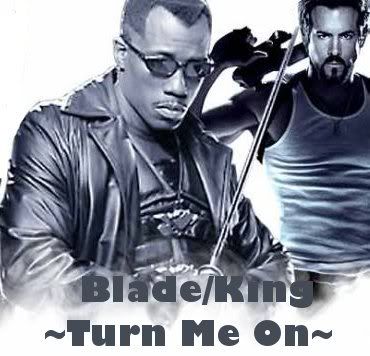 Current Mood:

cheerful